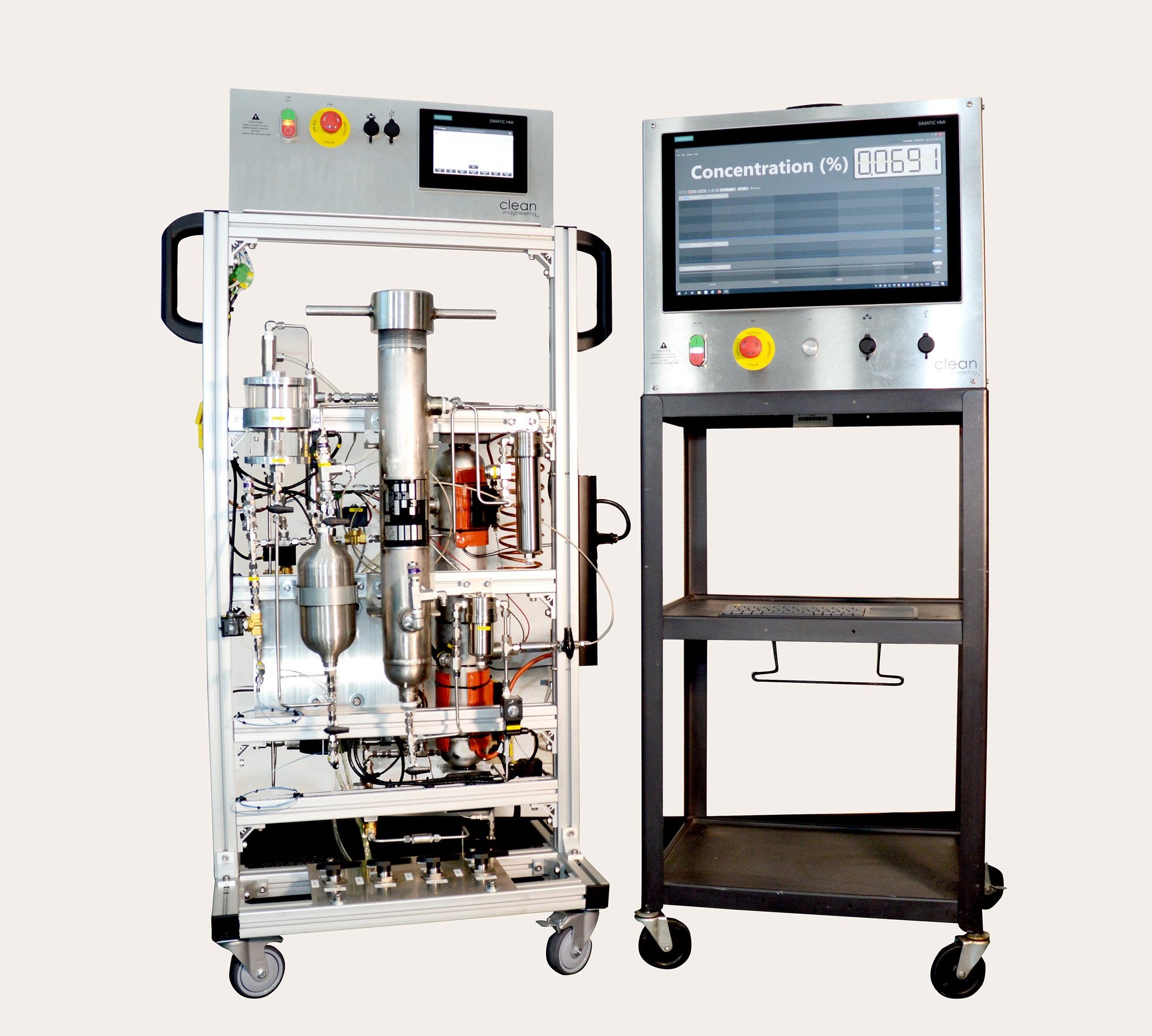 Did you know?
Our SLO
Cooker

™
extraction system employs several different synchronistic and synergistic CO

2

-driven processes for synthesizing polar and non-polar extracts from plants, foods, alcoholic beverages, subcritical water extractants, and environmental samples, as well as other liquids, solids, pastes, and slurries.
Clean manufacturing,

reimagined
Hi , thank you for your interest in Clean Imagineering brochures, tech specs and tech briefs! To download the requested document, please fill out the below form.
SLO Cooker™ Tech Spec
The SLO Cooker™ natural product extraction system uses patents-pending Smart Technology™ for producing healthful (and flavorful) full-spectrum extracts from plants for use in foods, beverages, tinctures, or vapes. The SLO Cooker™ system uses Liquid CO2 which is a better extraction solvent than supercritical CO2. Liquid CO2 is superior in terms of higher solvent power, solvent capacity, and extraction speed.
Licensable and Engineer-to-Application Natural Product Extraction Systems
Pure Liquid CO

2

and Infused Liquid CO

2

Alcoholic Beverage Extract Infusion
Herb-Spice Extract Additive Infusion
Standard Capacities: 2.5 to 25 liters
CO

2

Recycle-in-Place and Extract Recovery
Siemens PLC/HMI Automation
Analytical Chemical System Option