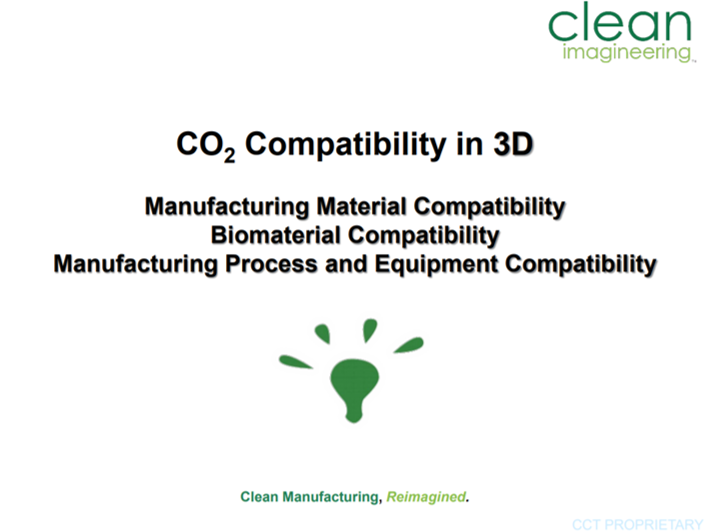 Did you know?
CO

2

technology is compatible with all manufacturing tools and processes.
Clean manufacturing,

reimagined
Hi , thank you for your interest in Clean Imagineering articles, papers and presentations! To download the requested document, please fill out the below form.
Abstract
CO2 Compatibility Aspects
- All materials are generally compatible with CO2 Composite Spray and CO2 Plasma processes with changes (increase or decrease) in surface free energy (SFE) in all cases.
- Metals, ceramics, and glasses of most types are all compatible with Centrifugal Liquid CO2 immersion and supercritical CO2 (scCO2) extraction processes.